Clean and open layout
This clean and open layout provides direct connectivity between kitchen and living spaces, which affords a perfect space for day to day living or for entertaining larger groups of friends and family.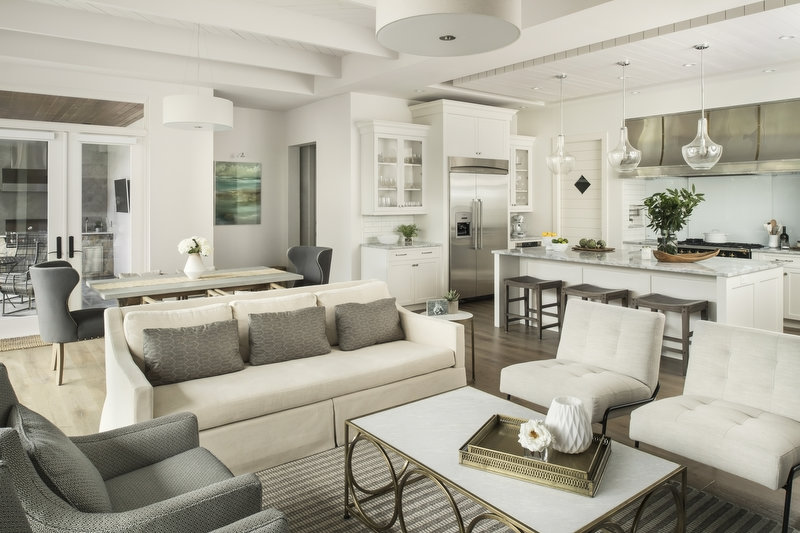 Unique design details
Blending styles can create opportunities for unique design details. In this home we created recessed headers above pass throughs for a modern touch, then wrapped in nickel joint planking for a farmhouse feel.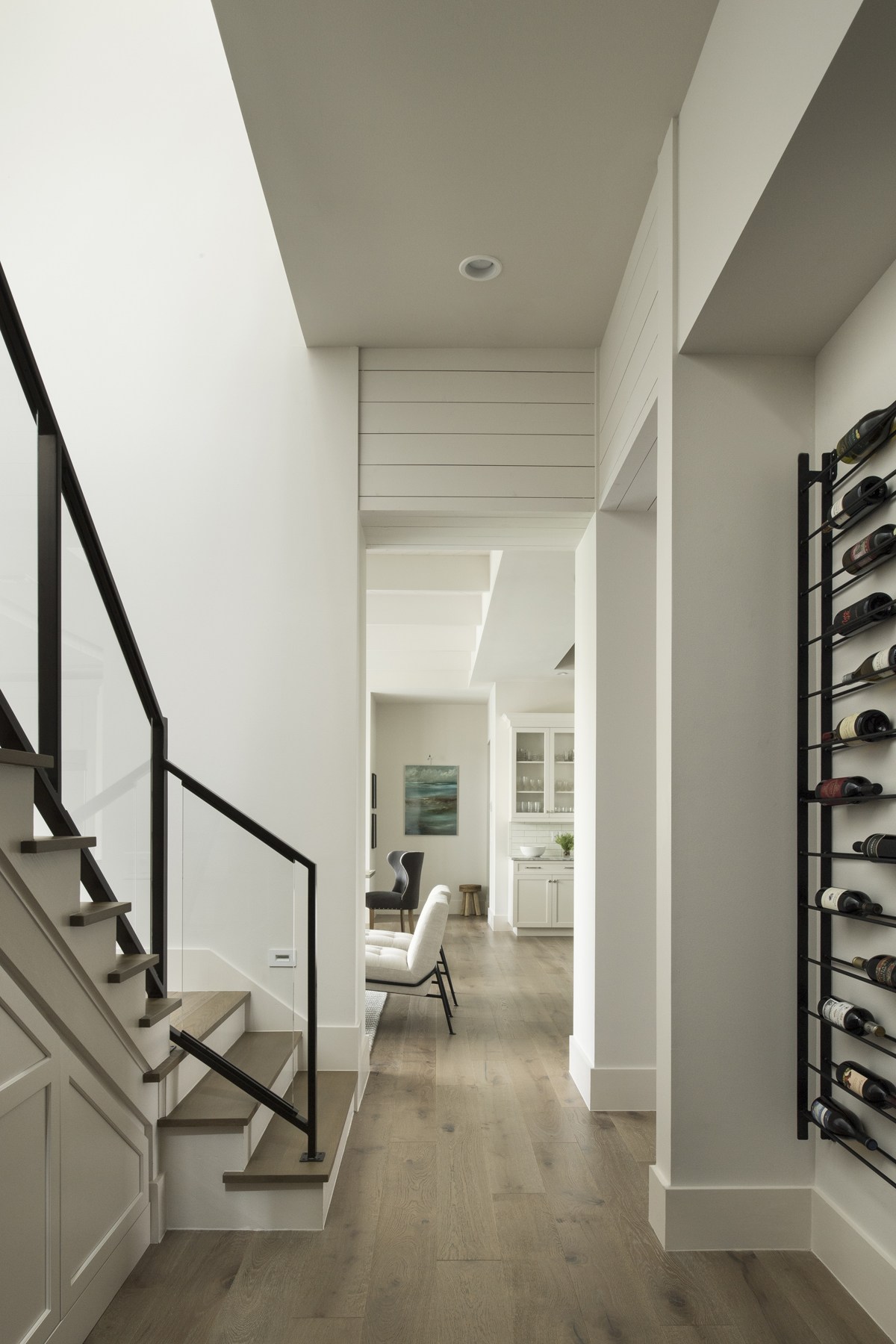 Beauty and function
A smaller space doesn't mean you can't make it interesting. A creative layout, elevation changes, and a mixture of materials, all add to creating a space that is beautiful and functional.